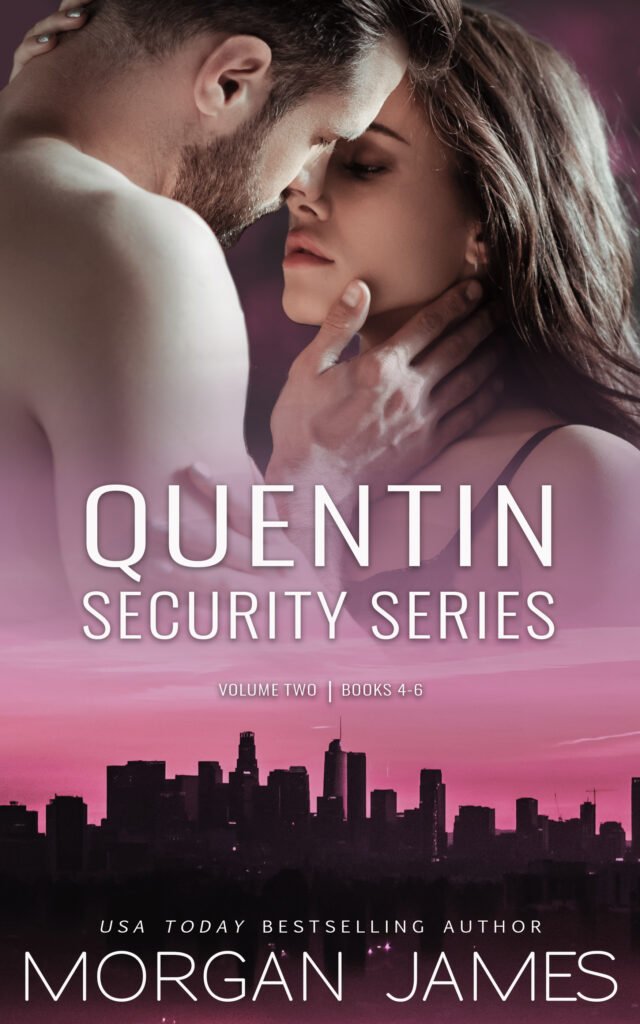 Looking for your next book boyfriend? Don't miss the men from Quentin Security Group! This box set contains books 4-6 in the bestselling steamy and suspenseful Quentin Security Series:
Heart of a Devil
Masquerading as newlyweds, popstar Jana Malone and her bodyguard, Vince, escape to a small island off the coast of Florida. Hidden away in paradise, their make-believe honeymoon becomes all too real. But trouble has a habit of reappearing when you least expect it, and Jana's dream getaway quickly becomes a nightmare she may not escape…
Tempting the Devil
When Abby stumbles across a decades-old secret tied to her family's past, she stirs up a hornets' nest of trouble. But someone has a lot to lose if the truth surfaces, and Clay will do everything in his power to keep her safe before the killer silences her—permanently.
Devilish Intent
He was the boy from the wrong side of the tracks. She had the world at her feet. Everything was perfect, until a horrible betrayal ripped them apart. But when Grace comes to him for help, Connor must choose—walk away forever or fight for a love that only comes once in a lifetime?
*Each book in the Quentin Security Series can be read as a complete standalone.